When SBR Met The Red Arrows
Published date: 17 Apr 2020
Back to Article Listing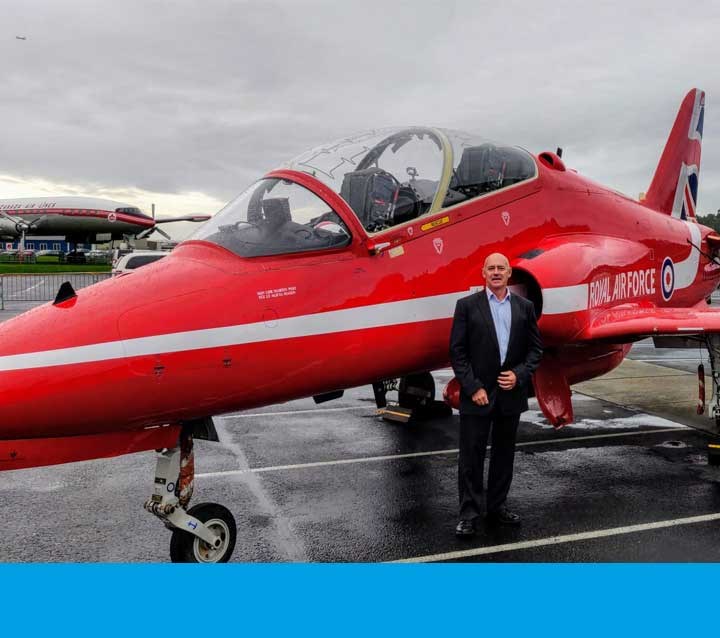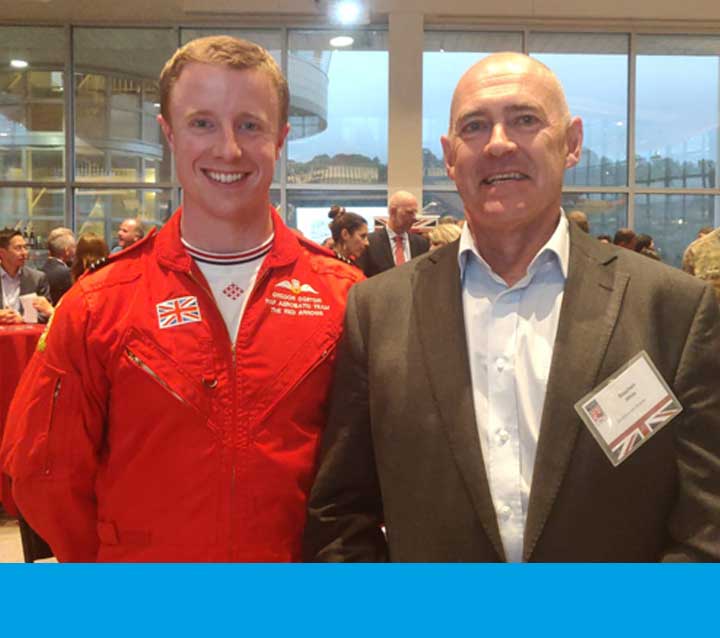 At the end of 2019 SBR's MD Stephen Wilde was invited on a Department of International Trade (DIT) Trade Mission – to take part in the BABC 2019 Transatlantic Aerospace Symposium in Seattle, U.S.A. highlighting the best of British innovation.
Stephen was amongst 34 UK aerospace companies who were to meet with Boeing as part of government initiative to boost UK trade and investment.
The reception was held at the Museum of Flight which gave them the opportunity to look at technological flying marvels from the past.
The delegates' trip coincided with the Red Arrows' U.S. Tour and they were privileged to watch a stunning performance by these skilled pilots, one of the world's premier aerobatic display teams, who then came to meet the delegates in person – a real treat!
All in all, the trip was an aeroplane enthusiast's dream.