About SBR - What sets us apart
SBR know a thing or two about getting the job done. With a team of highly experienced individuals, they combine to deliver excellence in rubber and silicone manufacturing.
Since 2016, Managing Director Stephen Wilde has headed up the SBR team;

I am fortunate to have joined and lead a team of very capable people. The company possesses an expansive knowledge and we use the latest technologies in our production.
This is instrumental to our continued success and allows us to sustain quality and consistency


Offering the complete manufacturing package from our Hampshire head office, SBR work from design through to manufacturing with quality assurance throughout. We deliver a fast response, quality parts and a personable service you can trust.
Everyone, from our production engineers to our sales support team are here to provide our customers with service excellence. We offer the finest rubber technology and industrial rubber solutions to the highest British standards, project after project.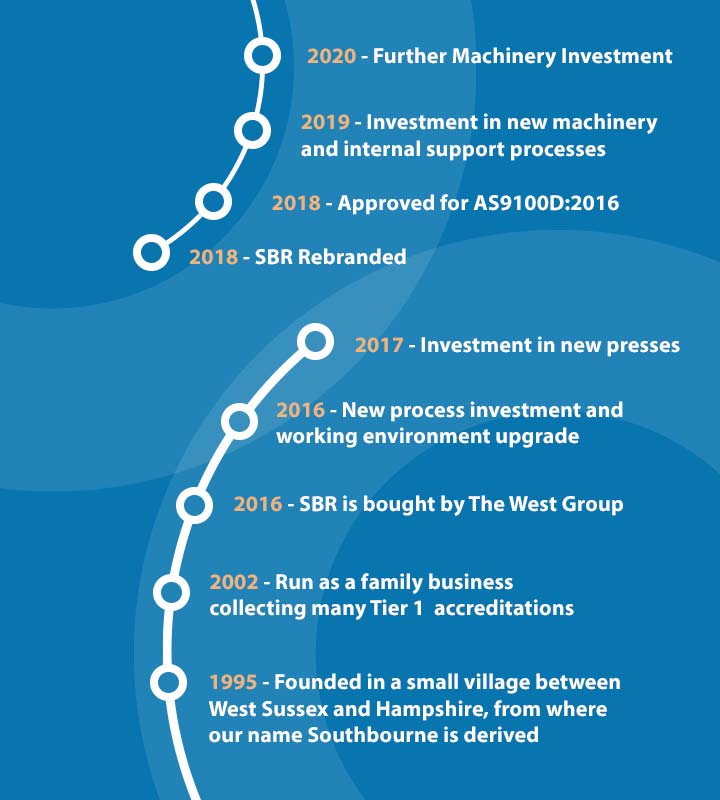 Offering the complete manufacturing package for rubber and silicone parts, from design through to manufacturing with quality assurance throughout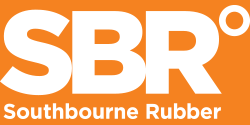 Our history ...
Founded in a small village between West Sussex and Hampshire, from where its name derived, SBR has been prominent in the manufacture of industrial rubber since the 1970s.
After a move to Waterlooville, Hampshire in 1995, we have registered and built lasting relationships with key customers. We have become a trusted partner to global and British aerospace, MoD, DoD and the healthcare market among other industry sectors.
Since 2016, we have been part of The West Group Ltd (TWG). TWG are a privately owned company specialising in the design and supply of fluid components to medical and scientific markets. The acquisition of Southbourne Rubber sets it in good stead to continue as a major contributor to these supply chains.
Our history is very much part of our present helping to form our development as a company. We have grown significantly over recent years and our production capability has developed.

Learn more about our portfolio of industrial rubber mouldings ...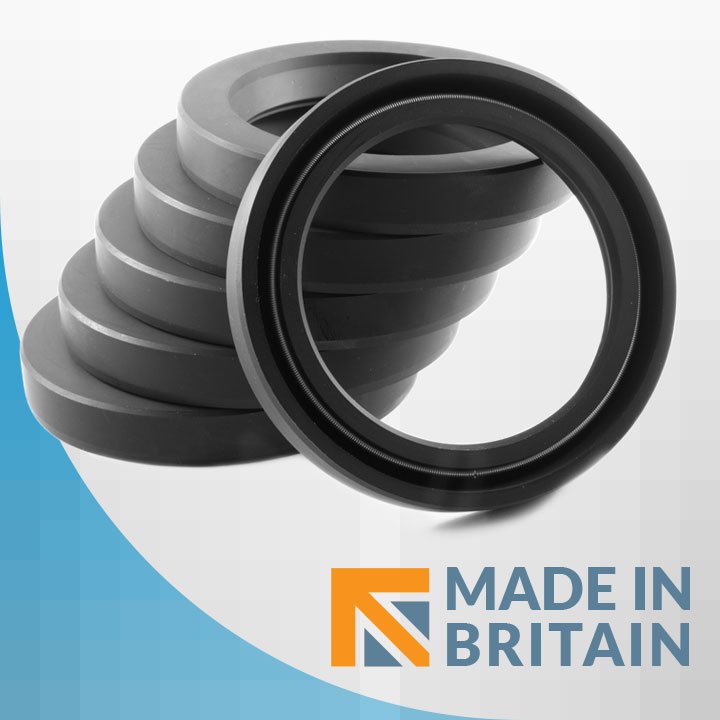 Industry recognised quality ...
SBR hold the highest certification including AS9100D. This standard is required by the aerospace industry to satisfy DOD, NASA and FAA quality requirements.
The quality of our products and services is at the forefront of our business, manufacturing processes, materials and team. As such we have achieved standards to meet the demands of the customers and markets we supply. This pivotal area of our business is continually reviewed to ensure we meet the requirements of our ever-growing customer base.
Commercial realities often demand more is delivered for less. Trading pressures dictate completion times are kept to a minimum. SBR will deliver enterprise and expertise without compromising quality.
As experts in the field of industrial rubber part manufacturing, we are approved suppliers to a large number of prestigious companies and organisations including AIRBUS, BOEING, BAE Systems, Leonardo and Rolls Royce.

Click here for full details of our quality standards and certification ...