Supporting key industries for over 50 years
Industries SBR support are key sectors and form a global customer base.
We have worked hard as a business to build the reputation we have gained with both UK and global industries. Across every team within Southbourne Rubber, we each hold the same vision which is of product and service excellence.
Our drive to innovate is always present and is having a significant impact on our business. We have invested in our production capability, knowledge base and formally with our quality approvals and certification.
Although we support a range of industries, our supply into the aerospace sector has been present since the beginning. We now pride ourselves as a key and trusted supplier into global and British aerospace whether commercial or military.

Strengthening relationships with our existing customers has come as a result of our competence in the manufacture of precision silicone and rubber mouldings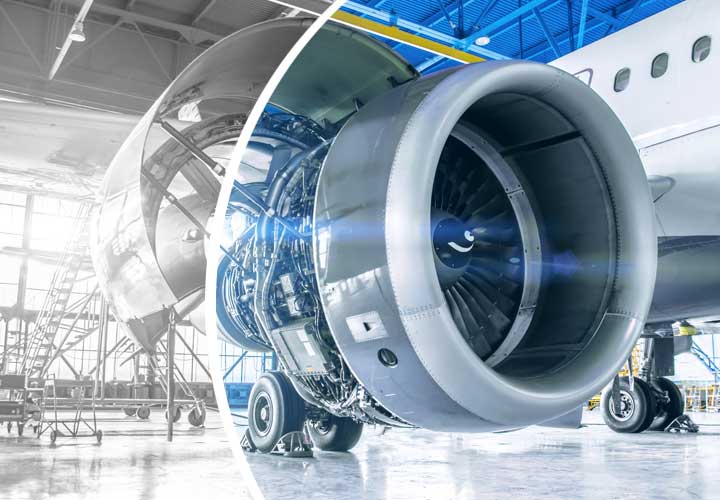 Industries we support ...

Cost effective, high quality OEM parts delivered on time and with certification. Our products meet British and international standards and NATO requirements. As a result we are a trusted partner and supplier to global and British aerospace.

Read more about our aerospace solutions and components

SBR are proud to support the work of the military through the supply of high quality rubber and silicone components. We have long-lasting relationships with the MoD and private defence companies in the UK, US and Europe.

Read about our work with the MoD and the rubber fabrications we supply

Via our long list of approvals, the US Department of Defence is an important customer for SBR. We help our customers produce technologically advanced solutions using our specialist and innovative components.

Read about our support of the DoD

SBR can fulfill the requirement for rubber component quality and longevity with dedicated cleanroom capability. Our component range and materials knowledge allows us to meet the demand for process media and cleaning regime resistant parts.

Read more about our supply of specialist medical rubber components

From engine parts to long-nose grommets, our rubber and silicone mouldings have many applications within the marine industry. We support the military, commercial and leisure sectors with reliable and resilient parts to ensure performance excellence.

Read about our work with the varied applications of the marine industry