Materials Development
Materials and the development of new solutions comes from close cooperation with our customers to understand their precise application
Your application requiring a rubber or silicone component will require specific properties in order to give you the required performance. We have a vast range of standard materials available for our customers each with a set of advantages and disadvantages.
It is a process Southbourne Rubber have expert capability to ensure you find the properties you need. You may be looking for a particular trait to meet a specific demand not available from a standard rubber or silicone. We can help develop a combined material option where the exact traits you are looking for become enhanced.
The SBR team are committed to quality throughout and this applies to our development of your component and using the highest quality materials.

Choosing the right material is pivotal to a components performance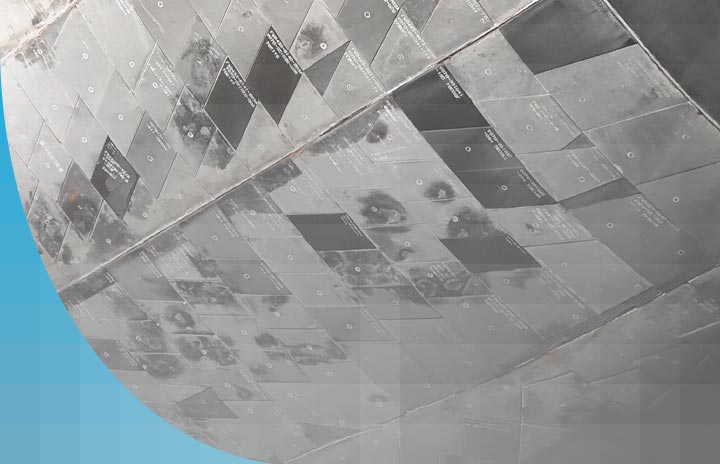 Materials and the development of new solutions comes from close cooperation
with our customers to understand their precise application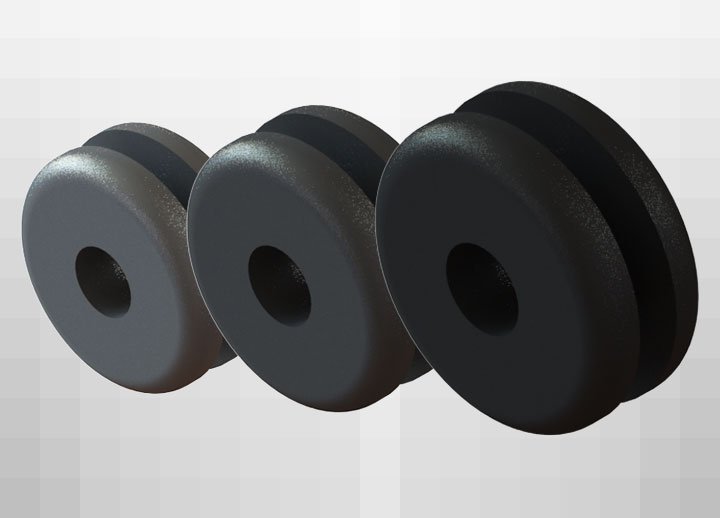 Product Focus: Custom materials for our Grommet range
Grommets are a ring of rubber or edge strip inserted into a hole. They are punched through thin material to line the hole and to cover any rough edges or reinforce the hole.
A grommet may be open or closed (blind) and is available as a standard item from SBR. We also work closely with our customers should a custom design or size be required for a specific application.
These parts are often in use over long time period on systems and devices where extreme conditions are present. The quality of our components is reliant upon our use of the highest quality rubber and silicone. Our customers can be confident in the longevity and performance of our grommet range.
To keep them in place, standard rubber grommets are flared on each side but Southbourne Rubber supplies tension, open, blind and semi-blind grommets as well as custom grommets.
Do you need a specific material? Call +44 (0)23 9225 5180, e-mail or contact us online. Our technical teams are here to assist you.