SBR at MRO Americas 2022
Published date: 04 Apr 2022
Back to Article Listing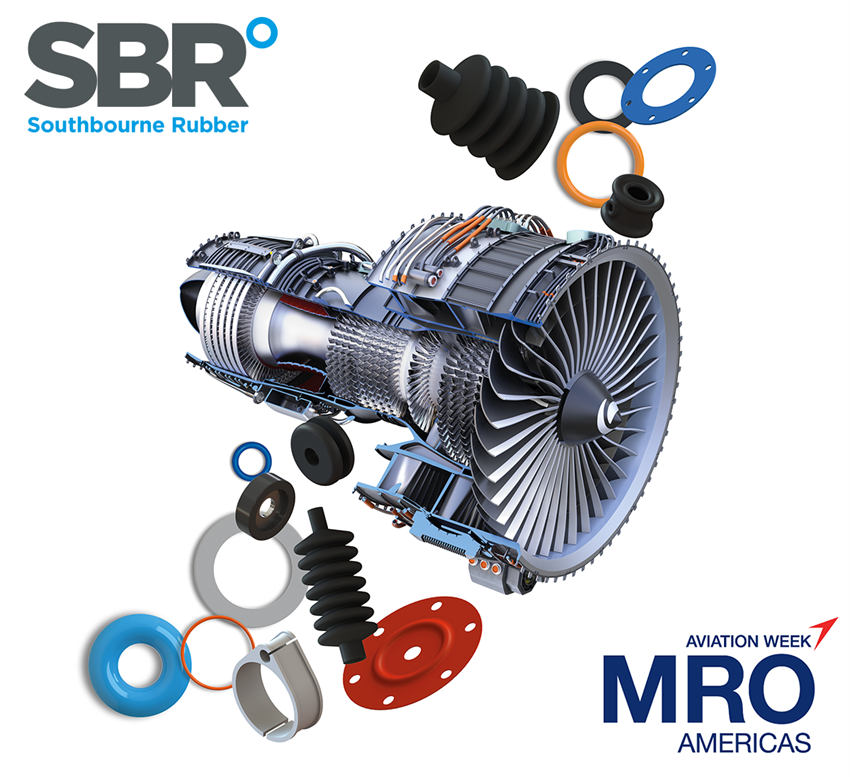 SBR at MRO Americas 2022
26-28 April 2022, Dallas, Texas


Southbourne Rubber are a proud supplier to global and British aerospace.

After missing out on the opportunity to exhibit in the USA over the past couple of years due to the pandemic, SBR is very excited to attend MRO Americas 2022 in Dallas TX, April 26-28.
As a highly responsive manufacturer of elastomeric sealing products and with over 40 years' experience in the Aerospace Industry, SBR provide specialist industry and product knowledge in order to support our customers' platforms including narrow and wide-bodied commercial aircraft and helicopters. Both our specialist and standard products are found across a range of applications including: avionics, actuation, landing gear, interiors, fuel control, engine systems as well as other hydraulic and pneumatic applications.
With MRO Americas being the international trade fair for maintenance, repair and overhaul in the aerospace industry this is the perfect event to showcase our products. MRO Americas is open to trade visitors only and brings together global airline managers, suppliers, maintenance specialists and security experts. Discussion focuses on how the benefits of the industry can be enhanced and how the industry can be made environmentally friendly at the same time.
The event forms an information and communication platform for industry critical issues. The extensive conference programme includes analysis, forecasts, future prospects, industry outlooks and new products and technologies. The fair is accompanied by many live demonstrations for innovations of the industry and offers visitors the latest technologies, services and solutions to bring energy and cost efficiency.

The event is taking place over 3 days from 26th to 28th April 2022.

Managing Director Stephen Wilde and Sales Manager Rob Cuffe would be delighted to welcome you to the SBR stand on any of the days.