Eye Guards for Defence Applications
Published date: 31 May 2023
Back to Article Listing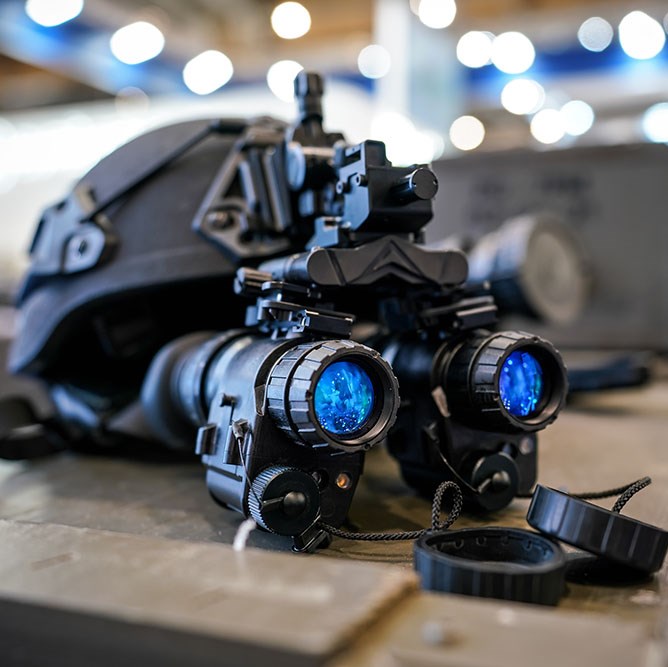 Proven mission-critical solutions include:

eye guards, eyecups and eye shields.



Southbourne Rubber has brought high performance elastomeric solutions to a variety of mission-critical light-enhanced (night vision) and electro-optic (thermal) devices across the last 20 years.

Often custom made to individuals' requirements, our eye guard solutions are tailored to each device, featuring unique characteristics as well as being durable and weather resistant to support the critical demands of our customers, across a range of extreme environments around the world.

| | |
| --- | --- |
| Proven mission-critical solutions: | Applications: |
| Eye guards | Thermal scopes |
| Eye-piece flip back lens | Rifle scopes |
| Binocular eye shields | Night vision scopes |
| Rubber scope eye shades | Binoculars |
| Gated/non-return eye guards | Thermal imagers |
SBR provides tailored solutions using proven materials and technologies to meet the varied and unique requirements of the defence industry.
We have numerous manufacturing capabilities such as: Compression, Transfer & Injection Moulding, Die-Cut, Waterjet, Digital Cutting and Extrusions, all to critical tolerances. We are also specialists in custom mouldings - we utilise our technological and industry knowledge to support our customers with make-to print, NPI and design work.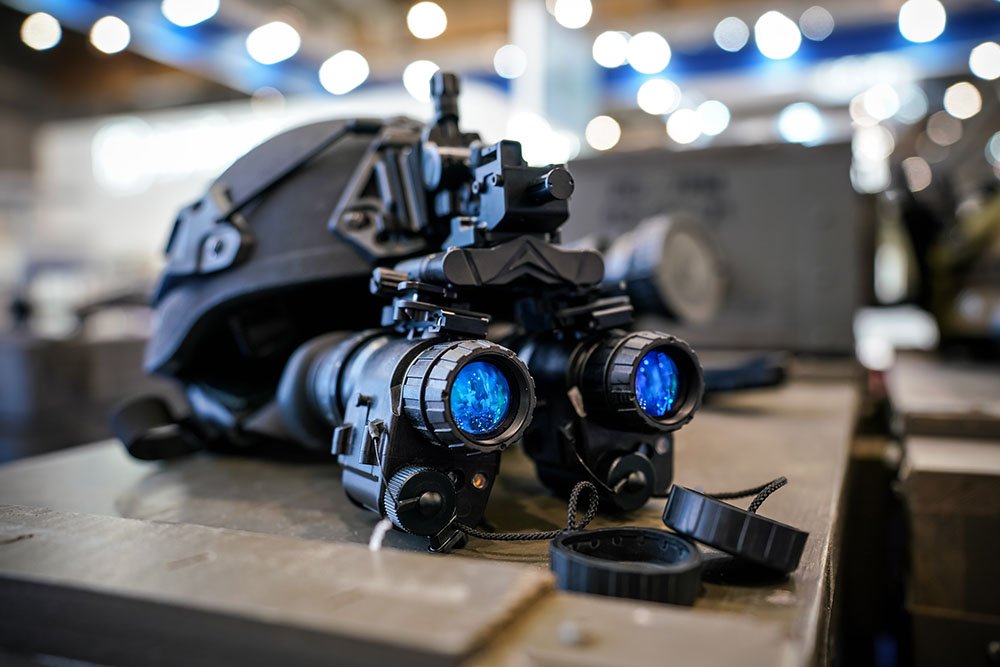 High performance materials we offer include:
These materials have ideal characteristics such as:
Non-irritable and anti-dermatitis

Harsh environment resistant

Protection from recoil

Eliminate glare


Our eye guards are designed to give you optimal shooting comfort, eliminate glare & protect your eyes from recoil. Our eye shields fit comfortably onto night vision goggles.
SBR has been supplying the MOD and private defence companies in the UK, USA, and Europe, with elastomeric solutions for over 50 years. Whether for Air, Ground or Sea defence, our products meet British and international standards along with NATO requirements.

For your partner in eye guard engineering, contact us on sales@sbr.aero