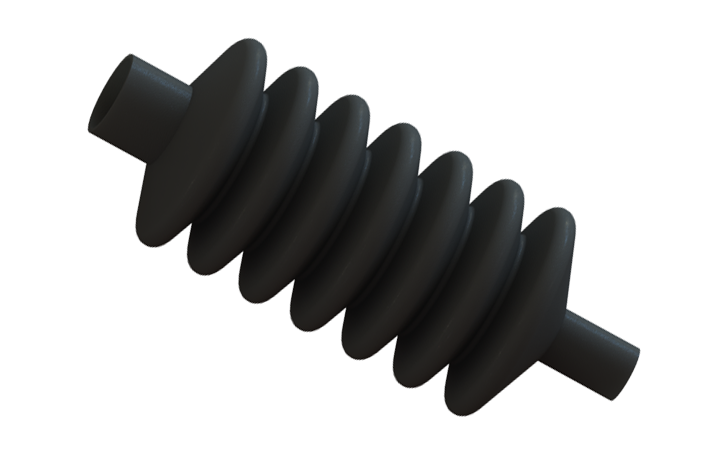 Bellows & Gaiters
Bellows and gaiters from Southbourne Rubber are created using the latest compression moulding technology to produce a component of an exceptional standard.
Whether you need a moving joint such as a gear stick or a protective part, we will be able to fulfil your needs in full.
We work with industry to provide bellows and gaiters able to offer the functionality and longevity these parts require. We have been supplying rubber products and mouldings for over fifty years with a reputation for quality and service across many industries.
If you require a custom solution our technical teams are on hand to support you enquiry.
What are Bellows & Gaiters?
Bellows and gaiters are rubber tubes with a series of folds (pleats).
These components are placed over specific areas of a machine to protect the mechanism. This protection may be to stop contaminants affecting the movement or functionality such as dust, dirt, oil or water.
They may also protect mechanisms from drying out or maintain the presence of lubricant placed on the moving joint.
Materials and colour options are a flexible feature of SBR's production of these components. Every element of the design can be controlled by our production to best fit your requirements.
We can manufacture silicone rubber bellows and gaiters where enhanced hygiene and levels of cleanliness or other industry standards are required.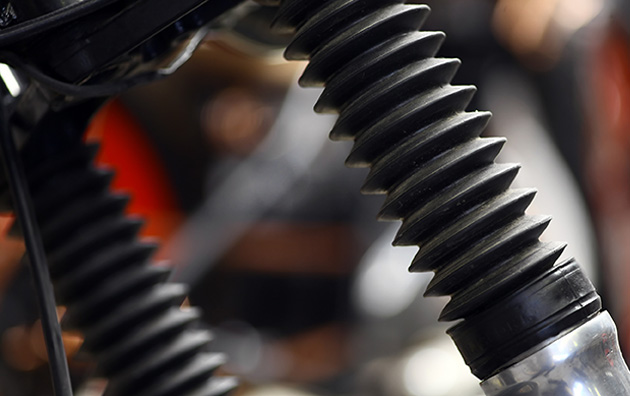 Applications
Our bellows and gaiters are made from materials that meet British Standards and high specifications.
Industrial clients use these components for applications such as protecting operational controls and factory machinery.
We specialise in one-off prototypes or large-scale production lines with custom made options to suit your needs. Some customers request us to manufacture rubber bellows and gaiters to be made in their corporate colours. This gives an added value and aesthetic quality that enhances the appearance of their products.
Our silicone rubber bellows and gaiters can be made to meet food grade, medical grade and other industry standards. The healthcare industry utilise their ability to protect both mechanisms and people for wheelchair and medical apparatus.
Fill in the form below to request more information about our bellows and gaiters